Who We Are
For nearly 20 years, we've helped homeowners, builders, architects and interior designers in the Pacific Northwest use technology to make homes safer, more comfortable and more entertaining to live in.
Or work in. Or both.

From a must-have, rock-solid networking system, to the luxury of Lutron motorized shades and Ketra automated lighting, to the thrill of a world class movie theatre experience in the comfort and safety of your own home, Beemer Smart Home provides custom, home technology solutions designed to enhance the quality of time you spend at home.

Founded by Håkan Olsson in 2003, driven by his passion for quality sound and the motto "make home technology simple," Beemer Smart Home is on a mission to encourage more time snuggling with the ones you love (GOSA! in Swedish) and less time wrestling with home technology. Our goal is to help people embrace the convenience and luxury of home technology – and rely on our expertise to make it all work in harmony. That's where we shine!

Beemer partners with the best brands in the industry - Lutron, Ketra, Araknis, Stealth Acoustics, and Control4 - to ensure the solutions we provide are reliable, integrated and easy to use. We feature a 'one app/whole home' control system through Control4 that empowers you to manage every aspect of your home - lights, security, thermostat, home theater, music and more – using a smart phone, touchpad or tablet whether you're home or miles away.

Beemer Smart Home is proudly HTA Luxury Certified by the Home Technology Association, in recognition of our technical competence, customer service and professional reputation. We offer 24/7 systems monitoring and a 1-800 number for phone support.

Think of us as your home technology consultants and let us help you experience the luxury and convenience of home automation done right.
PREMIUM HOME AUDIO AND VIDEO
Music should be heard, not seen. With invisible speakers from Stealth Acoustics clutter is out and premium, high-quality sound is in -- without distracting from the beauty of your home's architecture and interior design. Elevate your movie watching experience with Dolby Atmos 3D audio for an immersive experience that pulls you into the heart of the action…and the heat of the moment.
MOTORIZED WINDOW TREATMENTS
The quality of Lutron shades is unparalleled, achieved by manufacturing the entire solution - the shade, electronic drives, controls, power supplies and hardware. "They're so quiet" is the first reaction. Open and close your perfect indoor or outdoor shade with the touch of a button or automate them to move in harmony with the sun. Nine styles to choose from. Wired or battery powered options. Stunning designer fabrics.
INTELLIGENT LIGHTING
Customized lighting scenes set the perfect ambiance with the touch of a button on engraved keypads that dress up walls and replace rows of frustrating switches. Further craft your home's atmosphere with Lutron's Ketra lighting: no buzzing, just beautiful pure light. Dim it to the glow of a candle or allow it to dynamically shift color throughout the day to keep your circadian rhythm in balance. The world's best LED lighting you must see to believe.

Lutron makes it possible to craft the perfect atmosphere at home or in the workplace to complement your day-to-night activities with personalized lighting and shading control for enhanced comfort and productivity. Recall your favorite settings from a master keypad or remote to easily transform your environment with just a tap or set your lights and shades to adjust on their own so you can focus on the activity at hand.

Ketra not only adds beauty to your spaces but encourages improved productivity and relaxation with human-centric lighting that mimics the sun's rays. Command your Ketra light bulbs and fixtures from the convenience of your smartphone or wireless keypads or integrate Ketra with the rest of your smart home through the Lutron HomeWorks QS luxury automation system.

Connect virtually any device in your home or business to work together, and command them all with customized one-touch controls and scenes from your system remote or smart device of choice. Whether you're home or away, Control4 gives you the power to command and monitor your estate or business in one platform.
Invented, developed and produced in the Pacific Northwest, Stealth Acoustics provides a full line up of speakers in various sizes and performances that are completely invisible once installed. How? They're mounted in-line with the sheet rock and painted just like a piece of sheet rock. We discovered Stealth Acoustics over 10 years ago and we've been stunned over the sound quality—especially for classical music and voice reproduction. Stealth installations in both residential and commercial projects around Seattle and Portland continue to delight and surprise! The Beemer show home features a Dolby® Atmos theater installation with 13 Stealth speakers integrated in the walls and ceiling. It's as if you're in the middle of a movie scene—without seeing any speakers or cable clutter.
is Proudly HTA Certified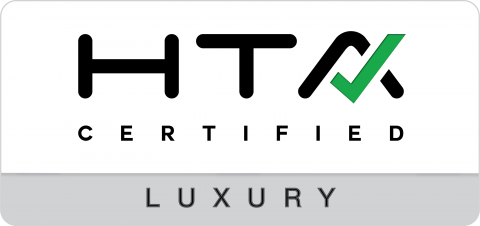 What's different about HTA Certified companies?
Seasoned professionals with proven technical expertise
World-class ongoing aftercare service
Endorsements from manufacturers, local industry peers, and design/build professionals
Comprehensive background checks for all new employees
Proven, stellar business performance
Ability to deliver high-performance enterprise-grade computer networks
An exceptional reputation you can trust
The First and Only National Standard of Excellence for Home Technology Companies
"HTA Certified firms undergo a rigorous background check to ensure they are technically competent, demonstrate solid customer service, and have a positive reputation. Less than 10% of companies will reach this status!"
What to Expect from an HTA Certified Company
When you hire someone to transform your Vancouver, WA home, the installation firm you choose will have an immense impact on how you live. The Home Technology Association, an unbiased third party organization, has taken the guesswork out of deciding who is trustworthy, who is technically qualified and which home automation companies have a proven history of taking unrivalled care of their clients. When you hire a company who has been evaluated and certified to meet the HTA's stringent standards, you can rest easy in the knowledge that you will love your new home technology.
HTA Budget Calculator
Have a new project?
The Home Technology Association's brand-agnostic budget tool is the first step. Just answer 20 questions for a realistic, unbiased budget range for your next project.
OUR CUSTOMERS
It's a true pleasure in our business to meet so many interesting people who share our passion for home technology. Shane and Natalie Lorenz, owners of Decorus Home Staging, are two of the best! An early eBay exec, tech-savvy Shane had big visions for the technology in his home. Natalie is a designer, keen on sophisticated, yet functional interiors with sleek lines and interesting aesthetics. See how Beemer Smart Home partnered with Board & Vellum Architects and Bogen Construction to deliver "The Essence of Pleasance" in Snohomish.
Schedule a Consultation
Beemer Smart Home has showrooms in Kirkland and Cle Elum. Please fill out the form below so we can contact you and schedule a time for a walk through.
An Industry Q&A with Håkan Olsson
Automation Unplugged is a Facebook Live show recorded weekly with host Ron Callis, Owner and CEO of the digital marketing agency, One Firefly.

In each Automation Unplugged episode, Ron speaks with leading industry personalities and technology professionals to discuss all things business development, technology trends, and more.
Interview Recap
How Håkan uses his home as a showroom for his business

His method of using his home to demo Ketra tunable lighting and invisible speakers

Selling single app solutions vs App Mania (ie. using many apps)